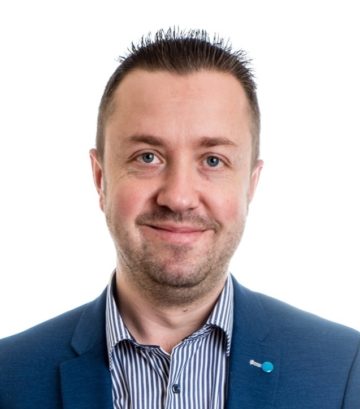 After joining the Grimsby office of the firm in 2000, Lee qualified as a Chartered Accountant in 2005 and became a partner in April 2013 moving to the Louth office. Lee is now chairman of the Louth office and heads up the agricultural specialist team.
Lee advises a broad portfolio of predominantly agricultural clients, covering sole traders, partnerships, limited companies and Co-operative and Community Benefit Societies. Coming from a farming family in Lincolnshire, Lee has a good understanding of the family and business issues that frequently arise and enjoys working closely with his clients to deal with these. He also recognises the potential changes required in the current agricultural climate and has been able to assist clients with the restructuring of their businesses to improve profitability and tax efficiency.
Lee is also an active member of RAG UK, a national affiliation of agricultural accountants who deal with more than 5,000 farm businesses. The group meet regularly to share ideas and ensure that they are leading the way with regard to accountancy and tax planning for agricultural businesses.
In 2014 Lee was recognised by Accountancy Age, in the top 35 under 35 accountants in the country, highlighting him as one of the profession's brightest young talents.
Away from work Lee follows most sports, predominantly football and motorsports. He also plays golf and, like most golfers, is constantly working on reducing his handicap!