More than just compliance
Audits are increasingly becoming a necessity and are already vital for organisations that are in the public interest, such as charities and educational academies.
An audit can be completed as a box-ticking exercise to meet required obligations, but the true value of an audit is in analysing the information to gather a much deeper understanding of the business and to look beyond the figures.
An audit can provide reliable and extremely valuable information for your business and can be the keystone to your organisation's growth and the achievement of your future objectives.
At Forrester Boyd, we deliver comprehensive audit services tapping into the wealth of experience within our practice.
We identify weaknesses, but also suggest solutions and employ constructive criticism to help your organisation thrive. For every weakness identified, we ask why it's an issue, identify opportunities for improvement and agree a client action with you that can feasibly be implemented to drive change.
What should you expect from your audit partner?
We believe that an audit should deliver more than the standard review of the business; it should add significant value to the systems and controls of your organisation, while aiding future growth and success.
We have a dedicated team that we can utilise to complete the audit, and they are selected for individual clients based on specific sector expertise. Most notably, our team has vast expertise in completing audits for charities and academies.
Details about our audit registration can be viewed at www.auditregister.org.uk under reference C005350347.
Our audit process
We look at each audit on a case-by-case basis and this starts with an initial meeting with you where we will develop an understanding of your business, assess the risks and build an agreed audit strategy. If problems are identified as the audit is in progress, these will be highlighted to you in an interim report.
Upon completion of your audit, we will deliver a full audit report along with our recommendations. We will take you through our findings and discuss possible solutions for any issues raised to ensure that your organisation receives maximum benefit and impact from the audit process and results.

Contact us for a no obligation discussion about how your business could benefit from our Audit Services.


Download our Audit brochure to see how we can help you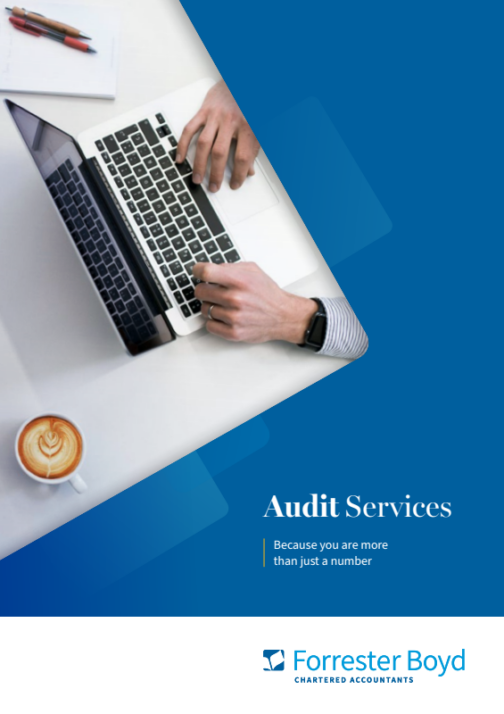 Can we help you with anything?