Valuable advice to help you get started
Knowing where to start with a new business is always a challenge. Whether you are starting a new business or upscaling and growing your business from its infancy, you really need valuable advice and support from a team of highly experienced and knowledgeable accountants.
Your first point of call with any new venture or business idea should always be an accountant. They have their finger to the pulse when it comes to business.
With over 85 years of experience, we know what works, what doesn't, what the current state of the economy is and access to insight and information that can help you to make fully informed decisions about your business plans.
They always say two heads are better than one. Well, a whole team of some of the greatest financial and business advisory minds is definitely a good idea to have as a sounding board for your business ideas. Give us a call today and talk to us about your plans.
Download our FREE guide to starting a new business
Download your free copy of our guide to starting a business.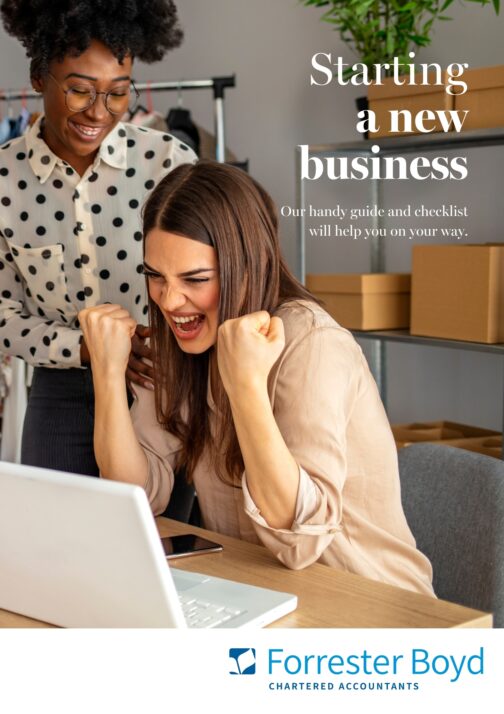 Can we help you with anything?