#SeafoodWeek 2019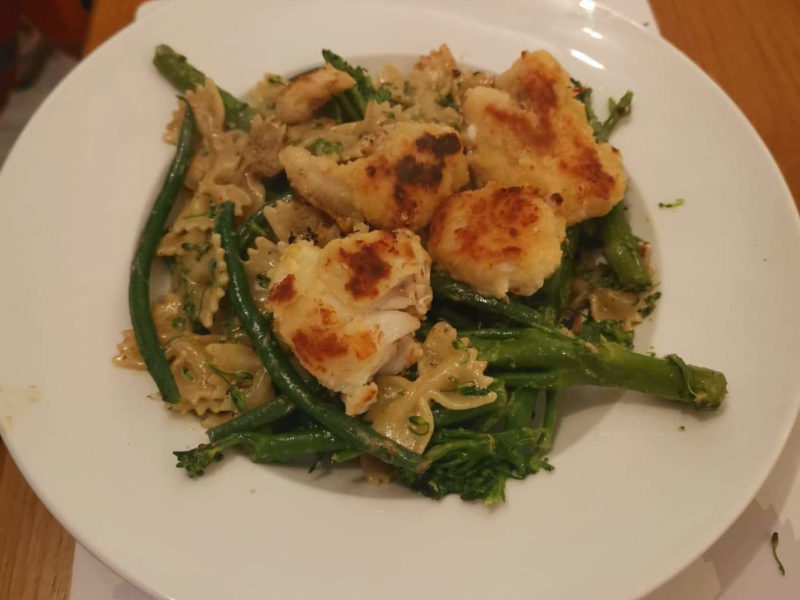 As part of Seafood Week we took the time to speak to one of our seafood specialists, Neal Watford, on his favourite Seafood dishes he enjoys out of the office...
Our Seafood Team don't just enjoy Seafood when they're calculating 'net' profits of some of their clients so we took the time to speak to Neal Watford on his favourite Seafood dishes he enjoys outside of the office..
How often do you eat fish or Seafood?
At home we try to have at least one fish dish a week, we get our Seafood from Grimsby docks as we live locally and enjoy some salmon, haddock, sea bass or anything they can recommend.
It's something we can enjoy that's got plenty of health benefits so what's not to like?
What is your role in the Forrester Boyd Seafood team?
I mainly manage audit clients which includes a number of fish processors and other Seafood related businesses, so trips to the docks are a fairly regular occurance.
Any interesting auditing stories from the world of Seafood?
We were once working away on an audit in the offices above a fish processing factory when we realised things were getting very quiet late in the afternoon. The client's accountant had finished early but we continued and as the time came to leave the shutters were down and no-one was around!
After a few panic phone calls and visions of sleeping on the desks we found someone who escorted us through the factory to get out. Needless to say the audit junior with me wasn't best pleased about the conditions as we made our way out!
Do you have a favourite Seafood dish?
I have gone for the wife's cod cheeks with pasta, broccoli and green beans which is something we would have quite often and is relatively healthy. It's a relatively simple dish – the cod cheeks are fried in some butter with a floury coating and we have it with a creamy sauce.But if I'm honest it's the only one I had a picture for and you can't beat fish & chips with gravy (controversial, I know) can you really?! Just don't tell her I said that!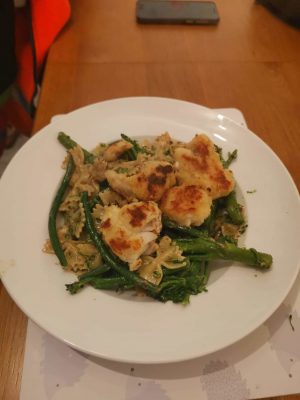 Any news or resources within this section should not be relied upon with regards to figures or data referred to as legislative and policy changes may have occurred.