Regional Accountants tee off success with £7630 raised for the British Heart Foundation
Forrester Boyd Chartered Accountants host charity golf day raising funds for the British Heart Foundation and in memory of partner Lee Bradbury, who sadly passed away a year ago.
Forrester Boyd recently embarked upon a fundraising challenge following the passing of Lee, wanting to raise money for the British Heart Foundation in his memory and in early September hosted a charity golf day. The event was supported by so many local businesses and with the beautiful summer sun shining, the day could not have gone better. In fact, we are blown away to reveal we have managed to raise an amazing £7630.
More than one hundred golfers took part in the day with many from professional service firms from the Lincolnshire and East Riding of Yorkshire areas. The day was supported by tee sponsors and a raffle was hosted thanks to donations from firms far and wide.
Golfers were treated to complimentary drinks at the halfway house, being greeted by Docks Beers and Coastal Gin Distillery. They were also provided with cookies and cupcakes, the perfect sweet treat to help them on the final nine holes which were kindly donated by Mark Denford from MD Cooling solutions, a local refrigeration business.
Philip George, Business Development Partner at Forrester Boyd said, "I cannot believe what a fantastic day this has been. I am stunned by the generosity of businesses who have all pulled together to make this a really special day. Many people wanted to get involved because they had a personal connection with Lee. Others wanted to get involved because they knew the impact that all the staff at Forrester Boyd felt when we lost him. The weather has just made the day absolutely perfect and I must thank each and every single person who has been involved. With their support and generosity we would not have been able to raise the level of money achieved. This was far more than we had anticipated.
Melanie Meik, regional representative from the British Heart Foundation said, "I was delighted to attend the event hosted by Forrester Boyd. I felt part of a much bigger team with all the Forrester Boyd team wearing British Heart Foundation t-shirts to promote this great cause. The amount they have raised is quite remarkable and will go such a long way to helping all the great work the British Heart Foundation does."
Forrester Boyd has set a target for their fundraising efforts of £13.3k, this being 'LEE' in numeric. They are now well on their way to achieving this before the end of the financial year.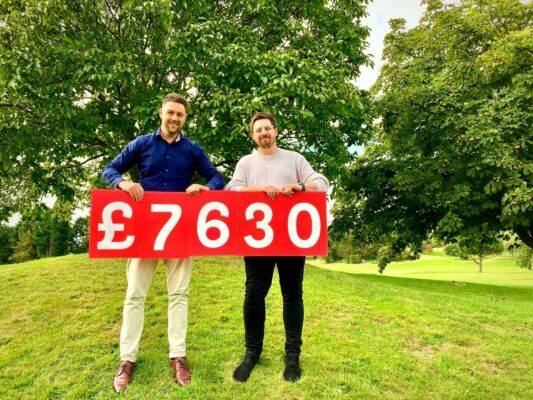 All data and figures referred to in our news section are correct at the date of publishing and should not be relied upon as still current.