MTD sign-up deadlines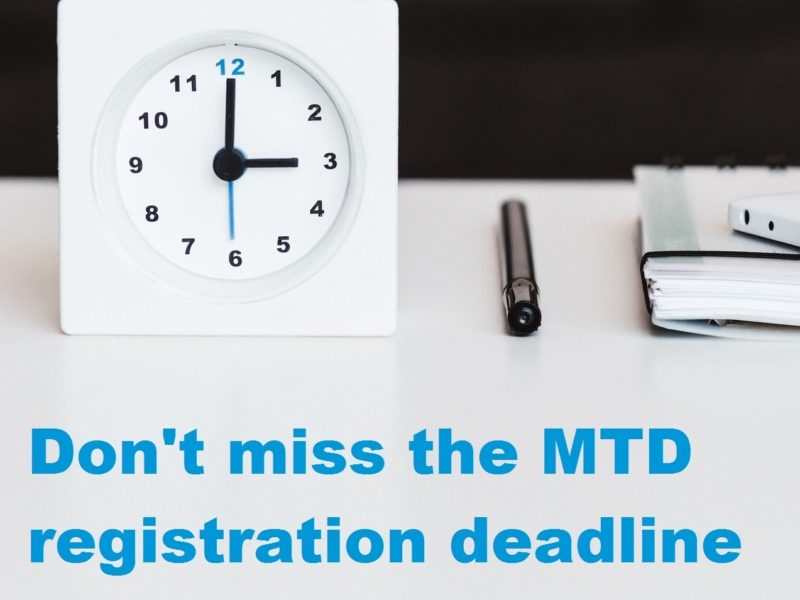 The first quarterly VAT returns required to be submitted under MTD are for the period to 30 June 2019, and the filing deadline is 7 August. However, as this is the first MTD return for businesses who have not taken part in the MTD pilot there are two alternative deadlines to be aware of.
Monday 29 July 2019 is the last day that businesses can sign-up to MTD, if they pay their VAT by direct debit. Most businesses do pay their VAT by direct debit, which ensures they never miss a payment deadline if there are sufficient funds in their bank account.
It takes the bank seven working days to move the direct debit authorisation from the old banking system used by HMRC to the new MTD banking system, hence the deadline for signing-up for MTD leaves seven clear working days before the filing deadline.
Where a business pays its VAT by electronic transfer, and not by direct debit, the last day to sign-up to MTD is Tuesday 4 August. This because HMRC can take up to 72 hours to confirm that the business has been registered for MTD. You should not attempt to submit a VAT return under MTD until that confirmation email has been received from HMRC.
For more information read:
Any news or resources within this section should not be relied upon with regards to figures or data referred to as legislative and policy changes may have occurred.