Lincolnshire's Women in Agriculture group launched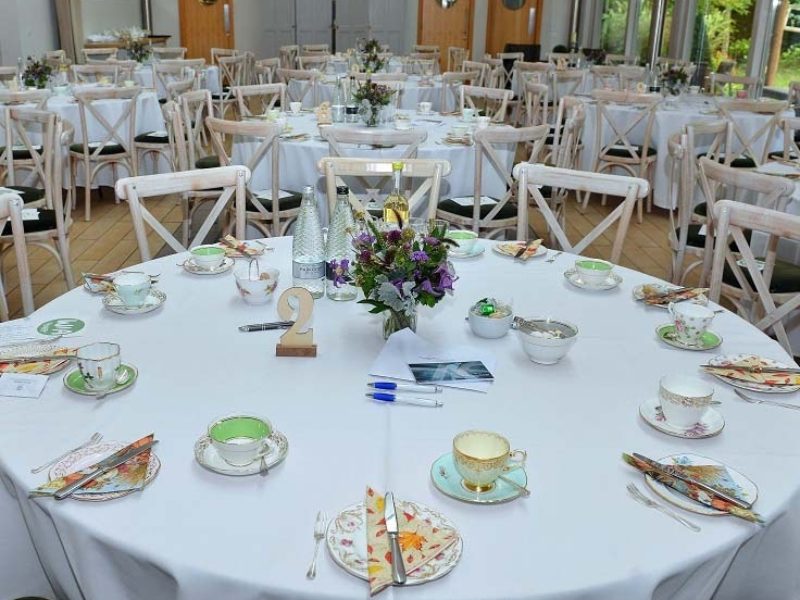 Over 100 women from Lincolnshire's Agriculture community attended the launch of Women in Agriculture (WIA)
Over 100 women from Lincolnshire's Agriculture community attended the launch of Women in Agriculture (WIA) at a special event hosted at Doddington Hall last week (Wednesday 16 October). This inaugural event raised £1,930 for the Lincs and Notts Air Ambulance through ticket sales and donations on the day.
Nicola Hunt, Manager and Agriculture specialist at Forrester Boyd, is part of a consortium of local businesses which includes, Langleys Solicitors, Lincolnshire Agricultural Society, Savilles and the Agricultural Mortgage Corporation, who have come together to set up the WIA group.
Guest speaker at the event was Lincolnshire born, award winning celebrity chef, author, television and radio personality, Rachel Green. "As someone who comes from 14 generations of Lincolnshire farmers, I was proud to support this event. It was fantastic to see this gathering orchestrated, particularly with such inspiring speakers; my only wish is that it could have happened years ago." Said Rachel.
Guests at the event enjoyed valuable networking over afternoon tea and the opportunity to listen to some inspiring speakers, sharing their career experiences, with talks from Karen Jobling, CEO of Lincs and Notts Air Ambulance; Rachel Petheram, owner and founder of Catkin Flowers at Doddington Hall and; Emily Norton who heads up the rural research team at Savills.
Nicola Hunt said, "I was very heartened to see such great support for this launch event. I think this group is long overdue and from the feedback received from the event, very well received in the Agriculture community. We had some fantastic speakers who I would like to thank for their time and refreshing openness and for the generosity of our guests in helping to raise a fantastic amount for the Lincs and Notts Air Ambulance".
Whether a farm owner, worker or secretary, the WIA network provides support in what can be an isolating industry. With a calendar of events due to be released soon for the WIA group, we are sure it will continue to be a success and a platform for all women in the Lincolnshire region involved in Agriculture to come together and support each other.
Any news or resources within this section should not be relied upon with regards to figures or data referred to as legislative and policy changes may have occurred.