Lincoln Institute for Agri-Food Technology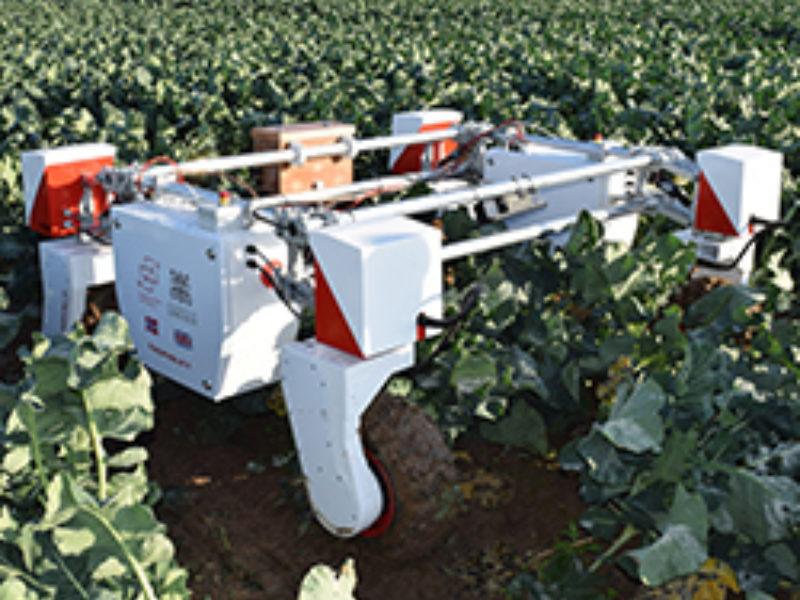 As research in robotics, artificial intelligence, genetic sequencing and data analysis gathers pace, a new era of agricultural technologies are emerging, and the University of Lincoln's LIAT is at the forefront of this Agricultural Revolution.
A new advanced training centre in agri-food robotics will create the largest ever cohort of Robotics and Autonomous Systems (RAS) specialists for the global food and farming sectors, thanks to a multi-million pound funding award. The world's first Centre for Doctoral Training (CDT) for agri-food robotics is being established by the University of Lincoln, UK, in collaboration with the University of Cambridge and the University of East Anglia.
The Engineering and Physical Sciences Research Council (EPSRC) has awarded £6.6m for the new Centre which will see a massive influx of high-level robotics expertise at a vital time for the agri-food industry. The CDT will provide funding and training for at least 50 doctoral students, who will be supported by major industry partners and specialise in areas such as autonomous mobility in challenging environments, the harvesting of agricultural crops, soft robotics for handling delicate food products, and 'co-bots' for maintaining safe human-robot collaboration and interaction in farms and factories.
At Lincoln, the CDT represents an important partnership between robotics researchers from the School of Computer Science's Lincoln Centre for Autonomous Systems (L-CAS) and agricultural experts from the Lincoln Institute for Agri-food Technology (LIAT), as they work together to combat these pressing issues facing the global food chain.
Director of the Lincoln Institute for Agri-food Technology, Professor Simon Pearson, said: ´It is widely agreed that robotics will transform the food and farming industries in the coming years, but there is still a major skills gap in this area. Working with our industry and academic partners to design the 50 PhD scholarships will enable us to expand the UK's science and engineering base, delivering a flood of skills and expertise that will drive our food and farming industries into the future."
The Centre brings together a unique collaboration of leading researchers from the Universities of Lincoln, Cambridge and East Anglia, located at the heart of UK agri-food business, together with the Manufacturing Technology Centre, supported by leading industrial partners and stakeholders from across the food, farming and robotics industries. These include John Deere, Syngenta, G's Growers, Beeswax Dyson, ABB and the Agricultural and Horticultural Development Board.
It is one of 75 new CDTs to be funded by the EPSRC (part of UK Research and Innovation (UKRI)) in what is hailed as one of the country's most significant investments in research skills, designed to equip the UK with the next generation of doctoral level researchers it needs across the breadth of the engineering and physical sciences landscape.
For more information about the university's support funding programme click here – ERDF Leaflet
Any news or resources within this section should not be relied upon with regards to figures or data referred to as legislative and policy changes may have occurred.