First class students celebrate chartered accountancy qualification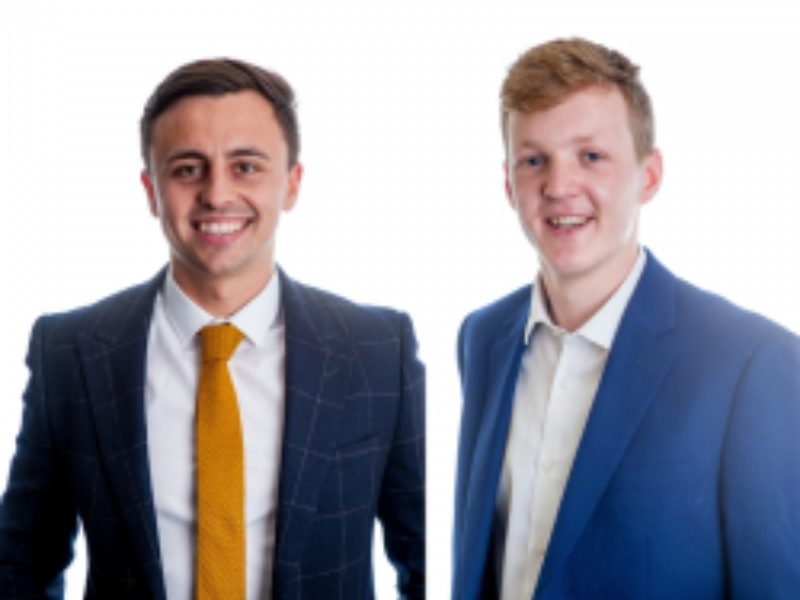 Luke Cottam and Alex Sawden have passed the final examination of the Institute of Chartered Accountants in England & Wales and are now fully qualified chartered accountants.
Luke, a former student of John Leggott College, Scunthorpe, joined Forrester Boyd's Scunthorpe branch in 2013 and during his training, has worked on a general client portfolio and has now started to manage more audit work.
Asked what he would do with the time on his hands following his qualification, Luke commented; "I am looking forward to having more time to develop my client portfolio and provide the highest level of service to clients".
In his spare time, Luke enjoys going to the gym and playing football, although sport took a backseat towards the end of the ACA qualification. He is now looking forward to dusting the boots off again.
Alex, based at the Grimsby branch, joined the practice in 2014 following studies at Franklin College.
Alex specialises in providing audit services for large clients including groups, both locally and nationally, covering a variety of sectors.
Speaking of his future with Forrester Boyd, Alex said; "I am looking forward to building close working relationships with both existing and new clients by developing an in-depth understanding of their business and the sector in which they operate".
Both Luke and Alex were awarded first-class BSc Degree's in Accounting and Finance from BPP University in London in July 2018. Forrester Boyd was the first firm to offer this new training programme.
Forrester Boyd's Head of HR, Chantelle Rogers, said "The professional accountancy qualifications are extremely tough and working whilst studying is not easy. These fantastic results prove that hard work and determination really do pay off."
"We pride ourselves on producing top quality accountants for this complex business environment and both Luke and Alex are tribute to that."
Kevin Hopper, Forrester Boyd's partner responsible for training, said "Luke and Alex have done extremely well and this is another example of the success of our strategy in recruiting and developing homegrown talent. This, combined with excellent accounting tuition, allows Forrester Boyd to continue to recruit, develop and retain top quality accounting staff".
We are one of the leading independent chartered accountancy practices in Lincolnshire and the Humber region, with 10 Partners and 130 staff based at offices at Grimsby, Louth, Scunthorpe, Skegness and Beverley.
Any news or resources within this section should not be relied upon with regards to figures or data referred to as legislative and policy changes may have occurred.