Charity Christmas quiz night success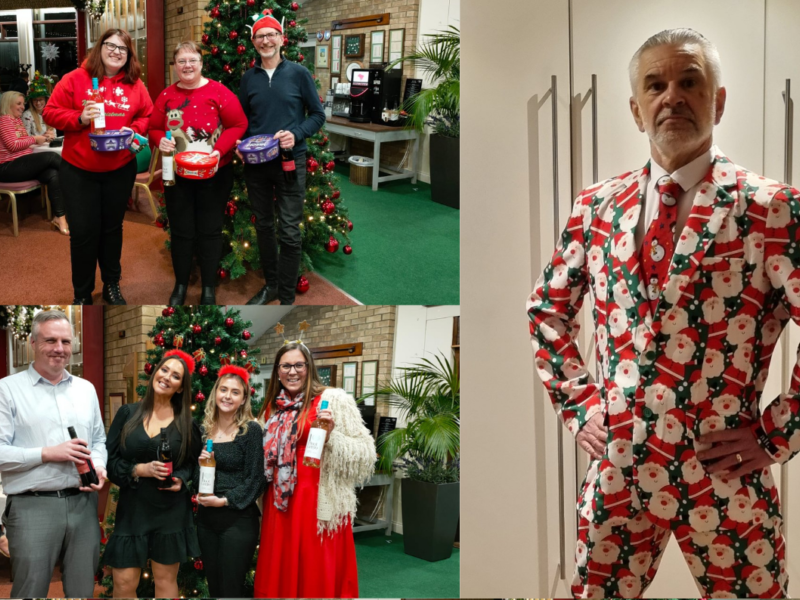 Regional accountancy firm Forrester Boyd was delighted to be able to get back to hosting its annual Professionals Christmas Quiz at the Grimsby Golf Club on 26th November. The event did not fail to deliver with an amazing £2,500 being raised for the HumberCare charity.
The event saw 27 teams from professional firms across the region attending. Quizmaster at the event was Alan Nesbitt, retired partner of Forrester Boyd. Alan said; "It was great to be able to dust off my festive attire for the return of the quiz in physical form. I had great fun compiling the questions for this year's quiz and it was fantastic to see the event supported by so many familiar faces."
Forrester Boyd were delighted with the support from the firms who attended and for their generosity with the fundraising on the evening which came from quiz entry fees and a raffle on the evening. "After such a prolonged period with limited networking opportunities and physical business events, it was fantastic to be able to get back to a 'sense of normality'" said Paul Tofton, Business Development Partner at Forrester Boyd.
"This event normally marks the start of the festive period for us. It was wonderful therefore to meet once again with many professionals, some of whom we have not seen in a very long time. The event was welcomed very warmly by all those who attended." Continued Paul.
Partners at Forrester Boyd rounded up funds raised to present a cheque for £2,500 to the HumberCare charity.
Rosie Cannas from HumberCare said "On behalf of everyone from HumberCare I would like to say a huge thank you to Forrester Boyd for choosing to support our charity and raising such an amazing sum. This will go a long way in supporting some of our most vulnerable service users within the local community".
Any news or resources within this section should not be relied upon with regards to figures or data referred to as legislative and policy changes may have occurred.