Introducing our tee sponsor, Digicube IT
Based in Louth, Digicube have been providing IT support and consultancy services for SMEs throughout Lincolnshire, the surrounding counties and beyond since 2008.
Digicube assist businesses by managing all things IT, providing support services for their staff and network infrastructure. Their technicians specialise in Microsoft technologies including on premise Windows servers and clients, Azure Cloud and Microsoft 365.
Their clients are spread across the whole range of business sectors and include accountants, architects, estate agents and solicitors; as well as some of Lincolnshire's largest food producers.

If you would like to contact them, please do so by calling 03459 569898 or by emailing them at info@digicube-it.com.
You can also visit them at Digicube Ltd, Castle Way, Fairfield Industrial Estate, Louth, Lincolnshire, LN11 0YZ.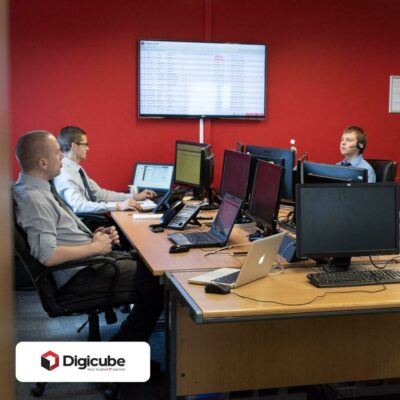 Why are we raising money for the British Heart Foundation?
Lee Bradbury, a keen golfer (but by his own admission - not very good!), sadly passed away on Friday 12 August 2022. He was Partner and Chairman of the firm's Louth office, being well-known and respected by so many people that he came into contact with, both in a professional and a personal capacity. Lee was a larger-than-life character with a unique sense of humour that endeared him to all who came into contact with him.
Over the years, Lee had developed close working partnerships with his work colleagues and clients and with many other professionals in the Agriculture sector.

Throughout 2023/24, Forrester Boyd is raising money for the British Heart Foundation in Lee's memory. The firm has a target of £13,300 as this figure represents his name numerically.

If you wish to support our fundraising efforts, please do visit our just giving page.